We Are Local Cincinnati Cash Buyers
We Buy Houses In Cincinnati, OH
Offer Express is an excellent option for those looking to get cash for their house in Cincinnati, Ohio. We have a great deal of competence in helping people turn an unwanted home into a source of profit. If you want to get a free cash offer for your house, make sure to contact our team today.
Fill out the short form below to receive your Quick Cash Offer!

"Sell My House Fast Cincinnati, OH"
Selling your house fast in Cincinnati is a lot of work, and it only gets harder the more time your home spends on the market. If you hire a real estate agent, beware. Some will tack on additional fees that could cost you thousands of dollars from the sale price of your home. With Offer Express, you can experience a much smoother and faster-selling process than with a traditional real estate agent. We take the time to work with you so that we can get you the best possible price for your home in the quickest, most stress-free way possible.
Want to sell your Cincinnati home fast with us? Here is how it works!
At Offer Express, we know that if you're thinking about how to sell your house fast in Cincinnati, Ohio, it's because you're going through a tough time. That's why we've tried to make our services as easy to understand as possible.
To obtain a fair cash offer for your Cincinnati home, you must first contact our staff. After that, your property must be appraised. You don't need to be concerned if your property is in bad shape; we treat everyone equally. We can talk about payment specifics with you if you like the offer. There are no hidden costs, so you'll know exactly how much money you'll get before you begin. You also have the option of receiving your funds when you want them, giving you more control over the payment process.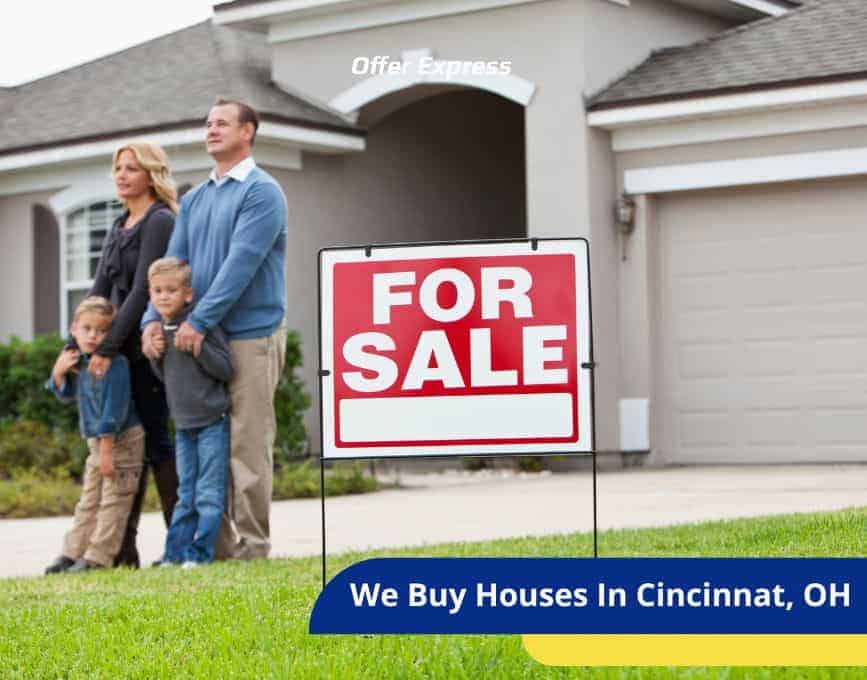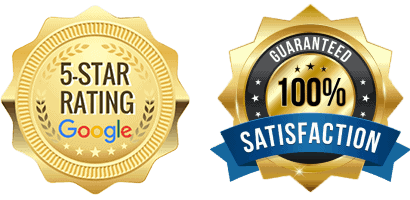 Sell Your Cincinnati House Fast With Offer Express
Call Or Fill Out The Form
Request your cash offer by submitting your contact information to us or calling us direct at: (614) 820-5777.
We'll Give You A Cash Offer
We'll schedule a property viewing and make you a fair, no-obligation, all cash offer in a as little as 72 hours or less.
In some cases, we can close escrow and transfer your money in as little as 14 days of accepting our offer.
Living in Cincinnati, Ohio
If you're looking for a city with plenty of job opportunities, Cincinnati is definitely worth considering. The financial sector is particularly strong here, with major employers like Western & Southern Financial Group and Fifth Third Bank.
Some of the most significant retail companies in America, such as Macy's, The Kroger Company, and Proctor & Gamble are all based in Cincinnati.
However, there are a few drawbacks to living in this city. Cincinnati lacks a dedicated subway system, and although it does have a Metro system and a streetcar system that is mostly located downtown, getting around the city without using a car isn't particularly simple. For people who reside in large cities accustomed to having access to a subway or similar public transportation network, this might be off-putting.
It's also one of the most unpredictable cities in the country, thanks to its weather. It's not uncommon to go from warm, sunny weather to biting cold all within the span of a single day.
Although there are many benefits to living in Cincinnati, it's completely understandable if you find yourself wanting to relocate elsewhere fast. And that's where Offer Express comes in.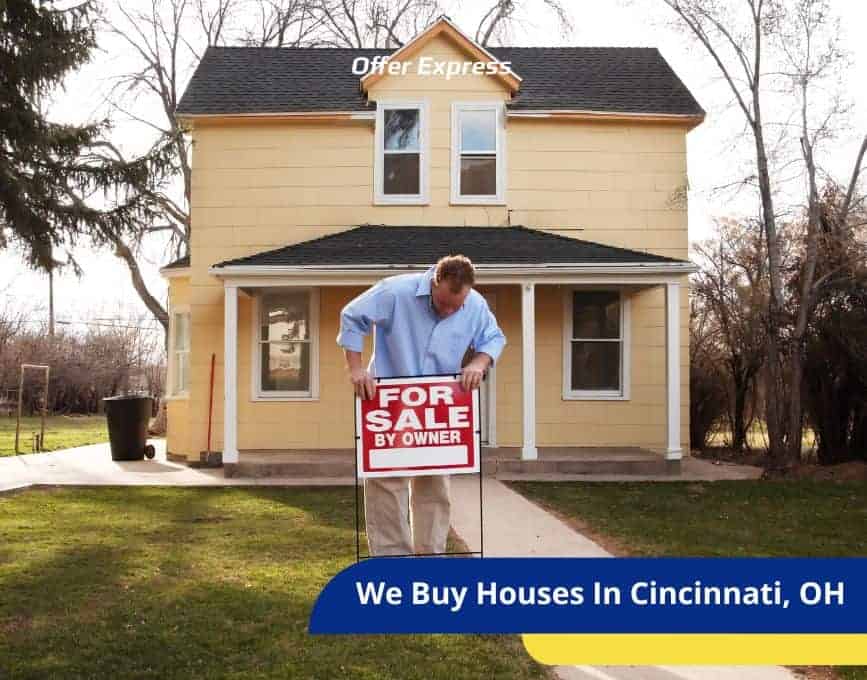 We Buy Houses In Cincinnati Reviews

"I wanted to thank you for purchasing my home I am very happy with how easy the process was for my family. I really appreciate you giving us a month after closing to move into our new home. I will be recommending you to anyone I know that needs to sell there home."

"I was less than 2 months from losing my home because I was behind on my payments… Nate came in and payed a fair price for my home and gave me extra time to move out after I received the money. He went above and beyond to help me out"

"They made sure my questions and concerns were answered in a timely matter and I received cash!
Thanks for helping me selling my house!
Why You Need to Sell Your House in Cincinnati, OH
If you are scouring the internet for a Cincinnati cash home buyer, Offer Express should be at the top of your list. Not only do we always aim to treat our customers fairly, but we also understand that you might have difficult circumstances. That is why we want to get you the money you need as soon as possible; no one deserves to wait weeks or months when they're already going through tough times. Plus, selling your Cincinnati home fast for cash allows us to deposit funds into your account within days rather than drawn-out waiting periods common with other methods like check processing.
People often wonder how they can sell their house quickly for cash in Cincinnati, OH. Want to know if doing business with us is right for you? Take a look at the following questions:
If you're considering selling your Cincinnati home fast for cash, Offer Express should be your go-to company. We always prioritize our clients' satisfaction and make sure they're getting the best possible service.
List With A Realtor Or Sell To A Cash Buyer?
Which option is quicker?
Puts more cash in your pocket?
Guaranteed less hassle?
Frequently Asked Questions
Where are you buying Homes?
How fast can I close?
Do I have to list my home?
We Will Buy Your House In Any Situation!
Divorce
Fire Damage
Condemned Property
Ugly House
Title Issues
Hoarders
Liens
Medical Bills
Trouble Selling
Behind on Payments
Owe Taxes
No Equity
Disability
Bad Tenants
Facing Foreclosure
House In Probate
Retiring
Judgments
Structural Issues
Relocation
Bad Neighborhood
Downsizing
Code Violations
Facing Legal Issues
Death In The Family
Liquidating Assets
Inherited Property
Job Loss
Bad Mortgage
Expensive Repairs
Bankruptcy
Unwanted Rental Property
Selling To
Offer Express

vs. Listing With A Real Estate Agent
Selling w/ An Agent
Commissions / Fees:
6% on average is paid by you, the seller
NONE
Who Pays Closing Costs?:
2% on average is paid by you, the seller
NONE – We pay all costs
Inspection & Financing Contingency*:
Yes, up to 15% of sales fall through
NONE
Appraisal Needed:

Yes

, sale is often subject to appraisal
NONE – We make cash offers
Average Days Until Sold:
+/- 91 Days
IMMEDIATE CASH OFFER
Number of Showings:
It Depends
1 (Just Us)
Closing Date:
30-60 +/- days after accepting buyers offer
The Date Of YOUR CHOICE
Who Pays For Repairs?:
Negotiated During Inspection Period
NONE – We pay for all repairs
About Cincinnati, OH And Local Resources
Hilly Cincinnati has a thriving arts scene, major league sports teams, and an exciting riverfront with shopping clubs. Located on the Ohio River in southwestern Ohio it's home to 4 thousand restaurants, more than any other city! There are also some great scenic views that you'll find here such as Adrenaline fans want to visit nearby Kentucky Speedway or Kings Island where they can experience the tallest wooden roller coaster world.