We Are Local Jacksonville, FL Cash Buyers
We Buy Houses In Jacksonville, FL
If you find yourself thinking, "I need to
sell my house fast in Jacksonville
," then you may want a different method than the regular real estate process.
We buy houses for cash in Jacksonville, FL
so that our clients can experience a quicker and more direct solution. Selling your home by yourself or using a real estate agent can take months and complications you don't expect may arise.
Sell your house fast
to us and we'll have a
fair cash offer ready for you in just 72 hours
.
Fill out the short form below to receive your Quick Cash Offer!

"Sell My House Fast Jacksonville, FL"
If you decide that you need to sell your house quickly for cash in Jacksonville, make Offer Express your first call. Our client-centric approach and commitment to openness have earned us a spotless reputation. We make certain that our clients are satisfied with our services. You can even receive a higher price than you anticipated for your Jacksonville property when you sell it to our team instead!
You're looking for an easy and fast answer; we've got just what you need. To discover how we can assist you today, give us a call now.
The Process of Selling Your House with Offer Express
Offer Express buys houses for cash in Jacksonville, and the process is just as easy as it sounds. If you use a real estate agent to sell your home through the traditional channels, not only can it take up a lot of time, but there are also many hidden costs that will eat into your profits when you finally sell the house. It's inconvenient, and you must be prepared to leave at a moment's notice so they can show your property to a new buyer immediately, and it always has to be ready to exhibit. It's draining. It's a lengthy procedure that might take months in the best scenario, which isn't reasonable for people who wish to sell their Jacksonville home as fast as possible.
We're the number one choice for people who want to quickly and easily sell their homes without any hassle. The process is definitely not complicated: First, you contact us so we can set up an appointment. We can schedule a property viewing at your convenience right away. After our assessment, we come up with a reasonable offer for your home. If you accept our proposal, then you get to pick when you want the cash; it's that simple! Selling real estate should never be stressful–and with us, it isn't.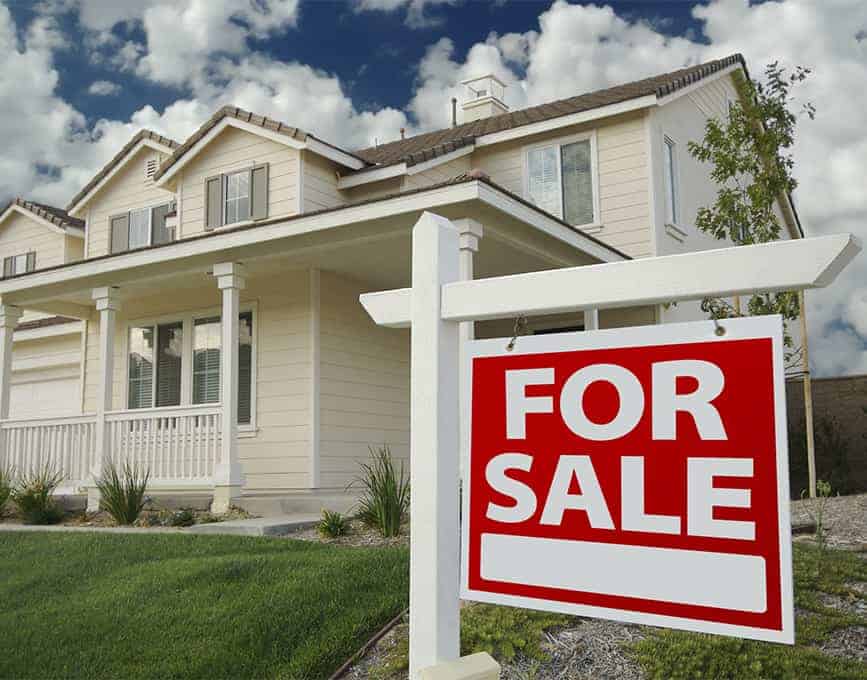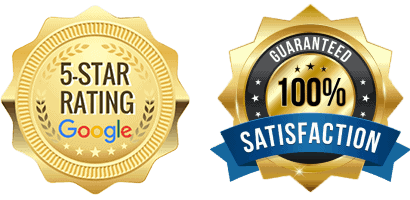 Selling Your House for Cash Fast
Call Or Fill Out The Form
Request your cash offer by submitting your contact information to us or calling us direct at: (614) 820-5777.
We'll Give You A Cash Offer
We'll schedule a property viewing and make you a fair, no-obligation, all cash offer in a as little as 72 hours or less.
In some cases, we can close escrow and transfer your money in as little as 14 days of accepting our offer.
Living in Jacksonville, FL
When compared to other large U.S. cities, Jacksonville has one of the lowest living expenses in the country. That's because homes in this city are less expensive than average. Many people who relocate to Florida feel that they are giving up higher living costs for better weather. However, when you move to Jacksonville, you won't feel the pressure of rising prices as much as you would in other cities. You'll still enjoy excellent weather, but your spending will not break your budget.
As a Jacksonville resident, you are never too far from a fantastic beach. The region has several beautiful beaches where you can swim or just relax. You'll discover an almost limitless number of wonderful sandy strips as you travel south.
Jacksonville has had a tough time with its economy throughout history. In 2003, things got a bit better, but the financial recession of 2008 really hurt the city's economic standing.
When you compare Jacksonville to other major cities in Florida, you can see that Jacksonville's unemployment rates are higher. There also aren't as many tech companies in Jacksonville as there are in other cities. Additionally, Jacksonville is only home to three Fortune 500 companies.
Starting a new life away from your Jacksonville home doesn't have to be difficult when you've got a trustworthy cash home buying team behind you to ensure you get your profits as soon as possible–this is what we can promise at Offer Express.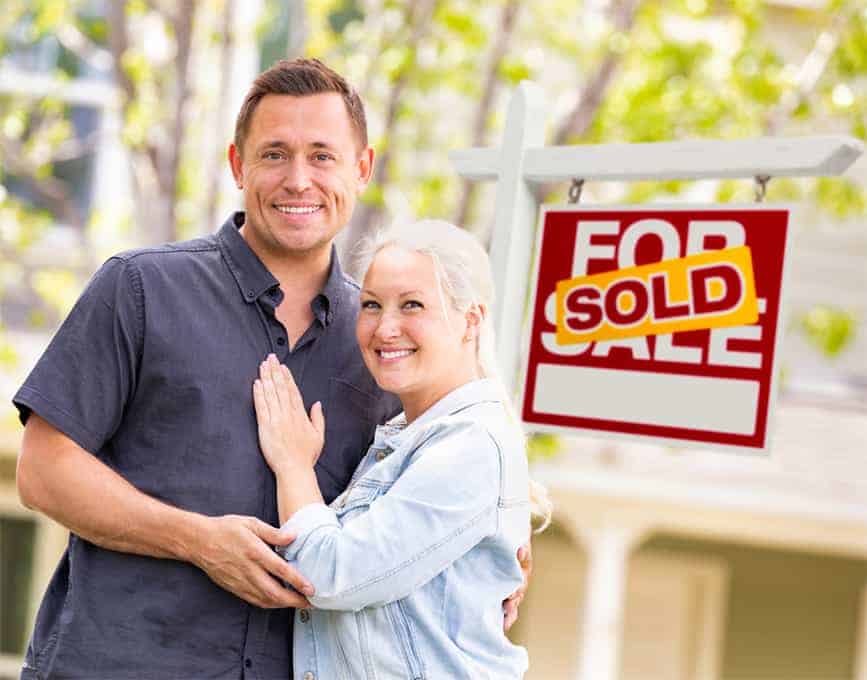 We Buy Houses In Jacksonville Reviews

"I wanted to thank you for purchasing my home I am very happy with how easy the process was for my family. I really appreciate you giving us a month after closing to move into our new home. I will be recommending you to anyone I know that needs to sell there home."

"I was less than 2 months from losing my home because I was behind on my payments… Nate came in and payed a fair price for my home and gave me extra time to move out after I received the money. He went above and beyond to help me out"

"They made sure my questions and concerns were answered in a timely matter and I received cash!
Thanks for helping me selling my house!
Why You Need to Sell Your House Fast in Jacksonville, FL
We've seen many reasons why people in Jacksonville, Florida might want to sell their homes as a cash home buyer. Offer Express understands that life moves too quickly at times, which is why we provide a quick and successful answer for you. Some of the most common causes we observe for individuals who need to sell their homes fast include:
Facing foreclosure – If you are facing foreclosure, it can be an emotionally and financially stressful experience. This is because if your home is foreclosed on, it could damage your credit score. Some people who see that they will have a foreclosure try to sell their house before the foreclosure happens. This way they can avoid the problems that come with foreclosure. If you accept a cash offer for your house, you will have a quick solution.
Relocating for job opportunities – You may need to relocate in order to obtain better employment opportunities. You might have been offered your ideal career, but you'll have to move. No matter what your situation is, you will not have enough time to sell your home using the traditional approach. You need to respond quickly if you want to sell your home, like selling it fast to our team at Offer Express.
Going through a divorce – Although not always, divorce is commonly a contentious process. You already have enough on your plate including dividing the property and assets before you can sign your settlement agreement. Selling your Jacksonville house for cash would help finalize the process more quickly.
Downsizing from a bigger Jacksonville home – Regardless of your age, getting cash for your home now is better than waiting to sell it later. If you're an empty nester or don't have the time and energy to take care of a big house, selling now will make it easier for you to transition into this new phase of life.
At Offer Express, we understand that there are many reasons why someone would want to sell their home quickly for cash. We also know that the traditional methods of selling a home can be slow and complicated. That's why we offer a fast and easy solution. Contact us today to learn more about how we can help you get the cash you need, when you need it.
List With A Realtor Or Sell To A Cash Buyer?
Which option is quicker?
Puts more cash in your pocket?
Guaranteed less hassle?
Frequently Asked Questions
Where are you buying Homes?
How fast can I close?
Do I have to list my home?
We Will Buy Your House In Any Situation!
Divorce
Fire Damage
Condemned Property
Ugly House
Title Issues
Hoarders
Liens
Medical Bills
Trouble Selling
Behind on Payments
Owe Taxes
No Equity
Disability
Bad Tenants
Facing Foreclosure
House In Probate
Retiring
Judgments
Structural Issues
Relocation
Bad Neighborhood
Downsizing
Code Violations
Facing Legal Issues
Death In The Family
Liquidating Assets
Inherited Property
Job Loss
Bad Mortgage
Expensive Repairs
Bankruptcy
Unwanted Rental Property
Selling To
Offer Express

vs. Listing With A Local Real Estate Agent
Selling w/ An Agent
Commissions / Fees:
6% on average is paid by you, the seller
NONE
Who Pays Closing Costs?:
2% on average is paid by you, the seller
NONE – We pay all costs
Inspection & Financing Contingency*:
Yes, up to 15% of sales fall through
NONE
Appraisal Needed:

Yes

, sale is often subject to appraisal
NONE – We make cash offers
Average Days Until Sold:
+/- 91 Days
IMMEDIATE CASH OFFER
Number of Showings:
It Depends
1 (Just Us)
Closing Date:
30-60 +/- days after accepting buyers offer
The Date Of YOUR CHOICE
Who Pays For Repairs?:
Negotiated During Inspection Period
NONE – We pay for all repairs