We Buy Houses In Dayton, OH
If you need to
sell your house quickly for cash in Dayton, OH
, then contact
Offer Express
right away. We approach every customer with compassion and understanding because we know that everyone's situation is unique.
Fill out the short form below to receive your Quick Cash Offer!

"Sell My House Fast Dayton, OH"
You may find yourself in a situation where you need money fast, and think to yourself, "I need to sell my house in Dayton right away." Whatever the issue is, we have cash solutions that can help you overcome it without you having to go through the ups and downs of listing with an MLS or real estate agent. At Offer Express, we buy houses fast for cash in Dayton and are ready to take a chance on your home.
The Process of Selling Your House with Offer Express
Selling your home in Dayton, OH to our team at Offer Express
is much easier compared to traditional methods. All you have to do is give us a call, and we will work around your schedule to come evaluate your house. We base our fair offer on the condition of your home. You may be surprised at how accurate our evaluation is and how much cash we're willing pay for it–all within 72 hours or less.
This method is far faster and less stressful than attempting to sell your house the traditional way. If you take the conventional approach, you'll need to locate the ideal real estate agent for your property. You will then need to take care of any repairs as well as any hidden costs that you may not be aware of.
Even after putting all of that work in, there is no guarantee you will be able to sell your home quickly. The process can sometimes take up to several months if you go about it the conventional way, and who has time for that? You need a solution that works specifically for you and fits into the timeline YOU have set.
Our number one focus is always on the customer and ensuring they have a positive experience with us. You can expect integrity and transparency from beginning to end when working with our team, and we're more than happy to answer any questions you may have along the way. Contact our team so that we can set up an evaluation appointment for your home!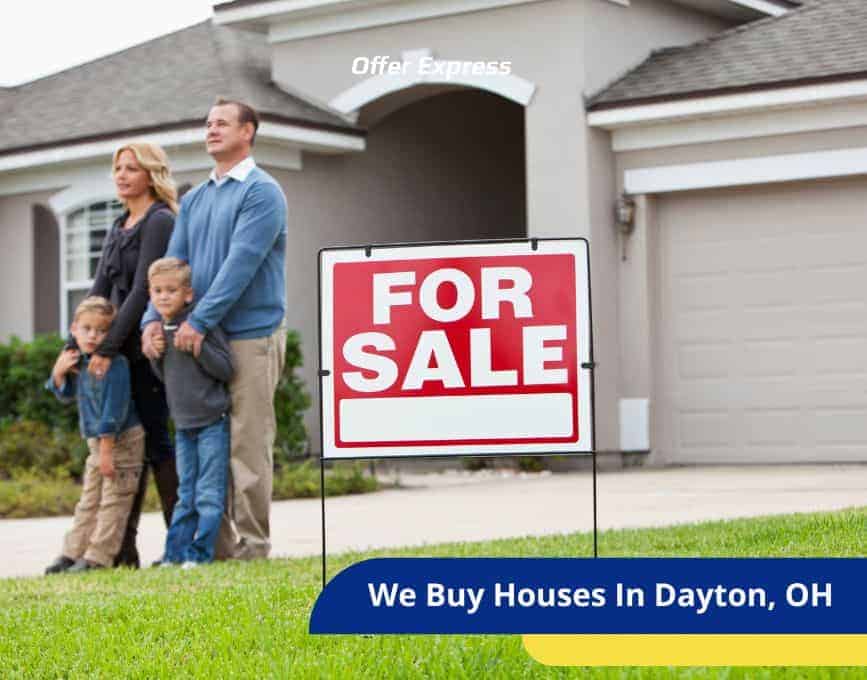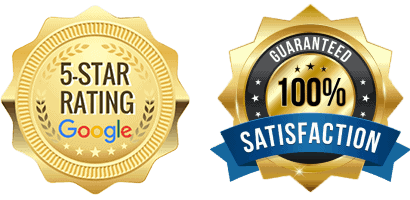 Selling Your House for Cash Fast Dayton
Call Or Fill Out The Form
Request your cash offer by submitting your contact information to us or calling us direct at: (614) 820-5777.
We'll Give You A Cash Offer
We'll schedule a property viewing and make you a fair, no-obligation, all cash offer in a as little as 72 hours or less.
In some cases, we can close escrow and transfer your money in as little as 14 days of accepting our offer.
Healthcare workers are in high demand in Dayton, Ohio, where the medical sector is growing. With new medical care facilities being built all around Dayton, there has been a significant need for healthcare professionals, especially nurses. Not only is Dayton home to a large healthcare industry, but it's also home to a profitable manufacturing sector.
Businesses looking for more space or a location with better potential can grow rapidly in downtown Dayton. College graduates, young professionals, and creative entrepreneurs continue to migrate to Dayton in order to start their careers. The job market in Dayton is flourishing, and it provides many possibilities for development. You can find all of the information you'll need on their efficient government website to start a business in Dayton.
While businesses are booming in Dayton, there are some disadvantages to living there. Ohio's flat tax rate is 5.75% throughout the state. This gets added to everything you buy inside the state of Ohio.
There are as many reasons for leaving Dayton as there are reasons for staying. Nevertheless, approaching a cash home buyer like Offer Express can have you moving into your new home sooner rather than later.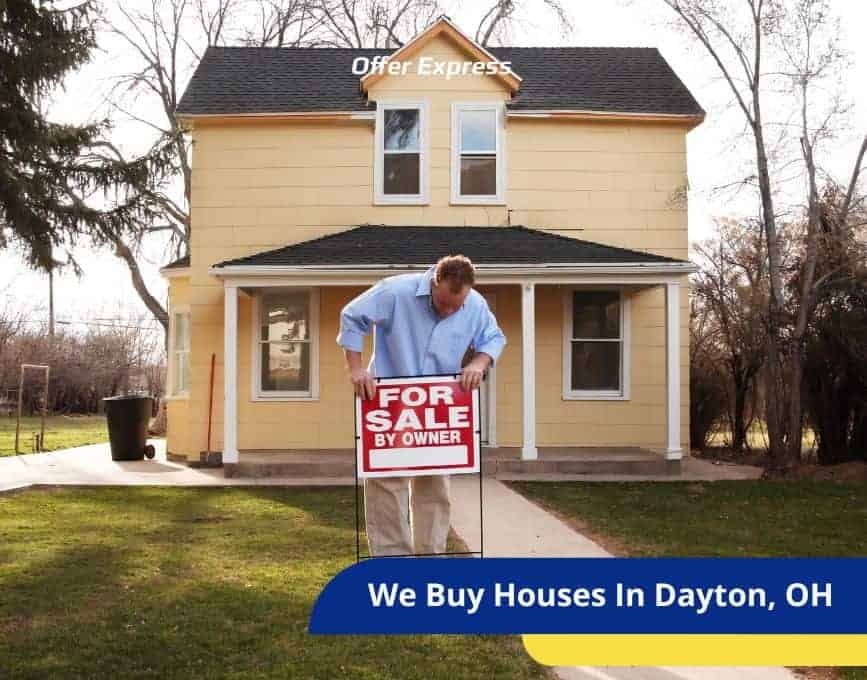 We Buy Houses In Dayton, OH Reviews

"I wanted to thank you for purchasing my home I am very happy with how easy the process was for my family. I really appreciate you giving us a month after closing to move into our new home. I will be recommending you to anyone I know that needs to sell there home."

"I was less than 2 months from losing my home because I was behind on my payments… Nate came in and payed a fair price for my home and gave me extra time to move out after I received the money. He went above and beyond to help me out"

"They made sure my questions and concerns were answered in a timely matter and I received cash!
Thanks for helping me selling my house!
Why You Need to Sell Your House in Dayton, OH
We've seen a number of reasons why people want to sell their homes quickly to cash home buyers in Dayton, OH. We've been doing this for a long time at Offer Express, and we understand that life throws curveballs at you from time to time. You may be going through some tough times right now, but Offer Express can help you get over them. The need to sell your property as soon as possible might stem from a variety of situations:
Has your house been sitting on the market for a long time? The longer that your house is up for sale, the more difficult it is to sell it. Remaining on the market also means the more money you need to pour into costs like utilities, mortgages, and property taxes since you're still on the hook for those expenses.
Is your Dayton house in need of a lot of repairs? Repairs might be pricey, and you may wind up spending more money on your Dayton home than you'd like to. Rather than waste money on repairs that won't bring you any return, sell your home for cash right now. Cash home buyers are likely to purchase properties in nearly any condition, so you won't have to worry about expensive renovations.
If you're ending your marriage, we understand it's a tough time for everyone involved. Remember that it's not just emotionally complicated, but legally and financially as well. To make this burden more manageable, consider selling your Dayton house fast for cash. It'll help simplify the process so you can move forward with your life much sooner.
Have your personal finances decreased rapidly since moving into your Dayton home? If you lose income as a result of a demotion or a lost job, it's unlikely that you anticipated it. Sell your Dayton property for cash fast before things get worse.
Foreclosures can cause significant problems with your credit. You may try to sell your house before the foreclosure happens, but you might not be able to find a buyer quickly enough. With a cash home buyer, however, you can sell your home quickly and avoid foreclosure altogether.
There are several reasons why people want to sell their Dayton property quickly. We recognize that everyone has their own set of issues they are dealing with, which is why we prioritize assisting our customers so they can get the fastest, most profitable solutions possible. To discover more about how we can help you, please contact us now.
List With A Realtor Or Sell To A Cash Buyer?
Which option is quicker?
Puts more cash in your pocket?
Guaranteed less hassle?
Frequently Asked Questions
Where are you buying Homes?
How fast can I close?
Do I have to list my home?
We Will Buy Your House In Any Situation!
Divorce
Fire Damage
Condemned Property
Ugly House
Title Issues
Hoarders
Liens
Medical Bills
Trouble Selling
Behind on Payments
Owe Taxes
No Equity
Disability
Bad Tenants
Facing Foreclosure
House In Probate
Retiring
Judgments
Structural Issues
Relocation
Bad Neighborhood
Downsizing
Code Violations
Facing Legal Issues
Death In The Family
Liquidating Assets
Inherited Property
Job Loss
Bad Mortgage
Expensive Repairs
Bankruptcy
Unwanted Rental Property
Selling To
Offer Express

vs. Listing With A Local Real Estate Agent
Selling w/ An Agent
Commissions / Fees:
6% on average is paid by you, the seller
NONE
Who Pays Closing Costs?:
2% on average is paid by you, the seller
NONE – We pay all costs
Inspection & Financing Contingency*:
Yes, up to 15% of sales fall through
NONE
Appraisal Needed:

Yes

, sale is often subject to appraisal
NONE – We make cash offers
Average Days Until Sold:
+/- 91 Days
IMMEDIATE CASH OFFER
Number of Showings:
It Depends
1 (Just Us)
Closing Date:
30-60 +/- days after accepting buyers offer
The Date Of YOUR CHOICE
Who Pays For Repairs?:
Negotiated During Inspection Period
NONE – We pay for all repairs
About Dayton, OH And Local Resources
The Wright Brothers, the founders of modern aviation were born in Dayton. The so-called "birthplace" memorializes its lofty past with a number of historical sites including one that features aircraft from around WWI and another which tells you more about how people lived back then through artifacts found on site! There's also SunWatch Indian Village where visitors can enjoy seeing live demonstrations alongside archeological excavations, all while getting an understanding of what life was like down here centuries ago when this area had fewer facilities.